A Brief History of Famous Cats Throughout Time
Discover the tales of the most legendary cats in history. From ancient felines revered by the Egyptians, to modern-day celebrity kitties, this is a must-read for any cat lover.
Cats are fascinating creatures that have been a part of human history for thousands of years. They have been revered as gods, cherished as pets, and even used as inspiration for writers, artists, and filmmakers alike.
Cats have played an important role in many cultures and have been celebrated for their intelligence, agility, and beauty.
In this post, we will journey through time to explore some of the most famous cats in history. From ancient Egypt to modern-day, we will explore the stories of famous felines and their impact on society.
Whether you're a cat lover or simply interested in history, this post will surely be a paw-some read!
1. Introduction to the popularity of cats in history
Cats have been a popular subject throughout history. From paintings to literature and even in ancient mythology, cats have always had a special place in human culture. They have been domesticated for thousands of years and have been worshipped, feared, and adored in equal measure. In fact, cats were so revered in ancient Egypt that they were considered sacred and were even mummified.

In more recent times, cats have become a staple of internet culture, with countless memes and videos dedicated to them. The popularity of cats has also led to the rise of cat cafes, where people can spend time with feline friends while enjoying a cup of coffee.

Through their independence, charm, and sometimes even their mischievousness, cats have captured the hearts of people everywhere. In this post, we will explore the history of famous cats throughout time, from ancient mythology to modern-day celebrities, and see how they have continued to capture our imaginations.
2. Ancient cats: The role of cats in ancient Egyptian civilization
Throughout human history, cats have been a common presence in various civilisations, including ancient times. The Egyptians, in particular, were known to hold a special fondness for cats. Cats were considered sacred animals in ancient Egypt and were believed to be the embodiment of the goddess Bastet.
Egyptians believed that cats brought good luck and prosperity, so they were often kept as pets in people's homes. In fact, it was considered a crime to harm a cat in ancient Egypt, and anyone who did so could face severe punishment, including death.
Cats were also used for their pest control abilities in ancient Egyptian civilization. They were particularly useful in protecting grain stores from rodents, and this made them highly valued creatures.
Evidence of the ancient Egyptians' love for cats can be seen in their artwork and literature. Many of their paintings and sculptures depict cats, often with human-like qualities and expressions. One of the most famous examples is the Great Sphinx of Giza, which has the body of a lion and the head of a human, believed by some to be a representation of the goddess Bastet in cat form.
Overall, cats played an important role in ancient Egyptian civilization, both as beloved pets and as valuable working animals. Their status as sacred creatures only added to their prestige and ensured that they would be remembered throughout history as one of the most revered animals of all time.
3. Medieval cats: The superstitions and folklore surrounding cats in medieval Europe
During medieval times, cats were both revered and reviled. They were considered to be magical creatures with supernatural abilities, capable of warding off evil spirits and bringing good luck to their owners. However, they were also associated with witchcraft and the devil; many people believed cats were witches' familiars.
Cats were kept as working animals in medieval Europe, mainly to control the rodent population in homes and barns. However, they were also seen as symbols of luxury and wealth and were often kept by the nobility as pets.
One famous medieval cat was the cat of Cardinal Wolsey, who was the chief advisor to King Henry VIII of England. Legend has it that the cardinal's cat was so beloved that when it fell ill, the king visited the cat to inquire about its health. Cardinal Wolsey was a powerful figure in the court of King Henry VIII, and his cat was said to have been his constant companion. The cat was also said to have been a great hunter and often caught mice and other small animals in the Cardinal's chambers. The cat of Cardinal Wolsey is just one example of the important role that cats have played throughout history.
Another famous medieval cat was the cat of Sir William Lucy, a wealthy landowner in England. According to legend, Lucy's cat saved his life by alerting him to an assassin who had entered his room in the middle of the night.
In medieval Japan, cats were highly regarded for their ability to catch mice and rats that infested homes and crops. They were often kept in Buddhist temples as companions and protectors of sacred texts and were believed to have spiritual powers. According to legend, a cat once saved the life of a feudal lord by waking him up from a burning building. The lord was so grateful that he declared all cats to be sacred and passed laws to protect them. In some areas of Japan, cats were even worshipped as deities and had their own shrines.
Despite their mixed reputation, cats were an important part of medieval life, and their stories and legends continue to fascinate us today.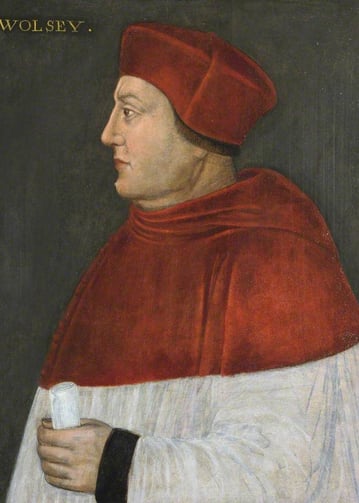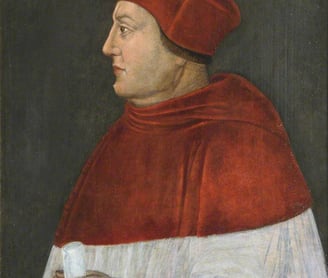 4. Famous literary cats: The popular feline characters in literature
Famous literary cats have always been a popular subject in various works of literature throughout history. From children's books to adult fiction, these feline characters have captured the hearts of many readers. Perhaps one of the most well-known literary cats is The Cheshire Cat from "Alice's Adventures in Wonderland." For generations, the character's mischievous grin and cryptic comments have made it a beloved character.

Another famous literary cat is Garfield, the lazy and sarcastic orange tabby cat created by Jim Davis. The comic strip has been published in over 2,500 newspapers and translated into 40 languages, making it a global sensation. Garfield's love for lasagna and dislike for Mondays have resonated with readers worldwide.

T.S. Eliot's "Old Possum's Book of Practical Cats" is another classic piece of literature that features feline characters. The book inspired the award-winning musical "Cats," which has been performed in various countries around the world. The characters in the book, such as Mr Mistoffelees, Rum Tum Tugger, and Macavity, have become household names.

Lastly, the "Warriors" series by Erin Hunter is a popular children's book series that features cat clans in the wild. The series has sold over 30 million copies worldwide and has been translated into 36 languages. The characters, such as Firestar, Graystripe, and Bluestar, have captured the imaginations of young readers and inspired spin-off series.

Famous literary cats have played a significant role in literature and popular culture. These feline characters have become beloved by many and continue to inspire new generations of readers.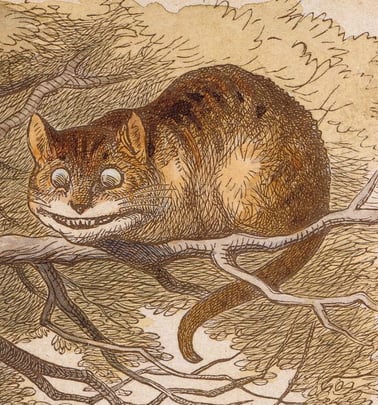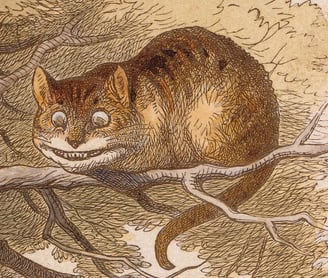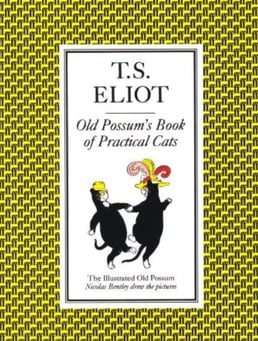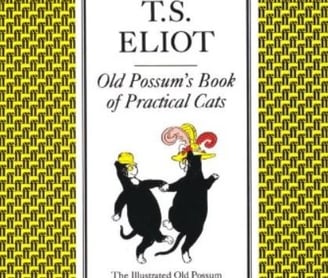 5. Cat celebrities: The rise of Internet famous cats
In the age of social media, it seems like everyone and everything can become famous. Cats, in particular, have captured the world's attention with their adorable antics and unique personalities, leading to the rise of internet-famous cats.
One of the earliest internet-famous cats was "Socks," the cat of former US President Bill Clinton. Socks became famous in the 1990s when the White House launched a website featuring the cat's biography, photos, and even a virtual tour of the Presidential residence.
Since then, social media has given rise to a whole new breed of cat celebrities. With her permanently grumpy expression, Grumpy Cat became an internet sensation, with millions of followers on social media.
Other notable internet cats include Lil Bub, who has a distinctive appearance due to a genetic condition, and Maru, a Scottish Fold cat from Japan known for his love of boxes.
These cats have become so famous that they have their own merchandise, TV shows, and even their own movies. Clearly, the internet has given cats a whole new platform to showcase their unique personalities, and we can't get enough of them.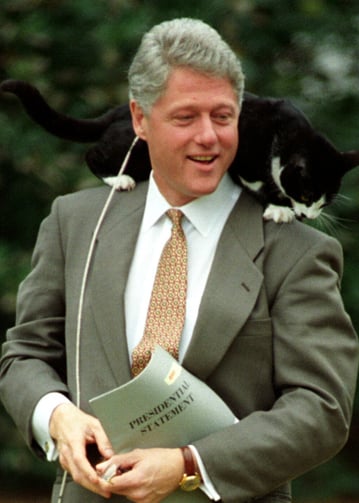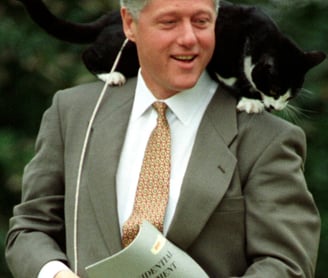 6. Film stars: Iconic cat characters in film and television
Cats have always been a popular subject for films and television shows, with many iconic cat characters that have captured the hearts of audiences worldwide. From the sassy and clever Salem in "Sabrina The Teenage Witch" to the lovable and adventurous Puss in Boots from "Shrek", cats have played many roles in film and television.
Another iconic movie cat is the brave and loyal feline Simba from Disney's "The Lion King". Simba's journey from a young and carefree cub to a brave and powerful king has resonated with audiences for decades.
Cats have also been the subject of many documentaries and nature films, including the popular "Big Cats" series narrated by Sir David Attenborough. These films showcase the beauty and power of wild cats like tigers, lions, and cheetahs and highlight the importance of conservation efforts to protect these magnificent animals.
No matter their role, cats have always been a beloved part of the entertainment industry, and their on-screen personas continue to captivate audiences of all ages.
7. Artistic inspirations: The influence of cats in art and music
Cats have been a source of inspiration for many artists and musicians throughout history. Cats have made their mark in the creative world from ancient Egyptian hieroglyphics to modern-day pop music.

The Japanese art form of ukiyo-e is renowned for its depiction of cats in different poses and scenarios. This style of art, characterised by woodblock prints, gained popularity in the 17th century and has since become an iconic part of Japanese culture.

In music, cats have inspired many famous songs and bands. One of the most well-known is the musical "Cats" by Andrew Lloyd Webber, which features cats as the main characters and is one of the longest-running shows in Broadway history. Additionally, musicians such as Taylor Swift have included cats in their music videos and album artwork, showcasing their love for these furry creatures.

Cats have also been the subject of many famous paintings, including "The Cat Sleeping" by French artist Henri Rousseau and "The Cat Who Walked by Himself" by British artist Rudyard Kipling. These works of art showcase the beauty and mystery of cats, making them a beloved subject for artists throughout time.

Overall, the influence of cats in art and music is undeniable. Their grace, beauty, and mystery have captured the hearts of creatives for centuries, and they continue to inspire new works of art and music.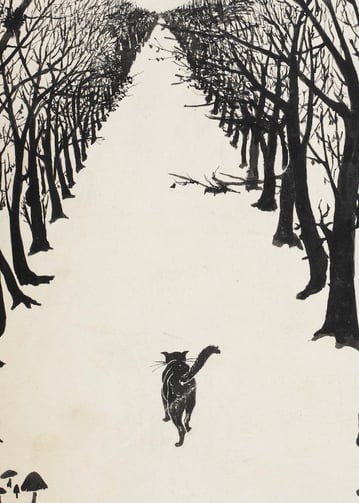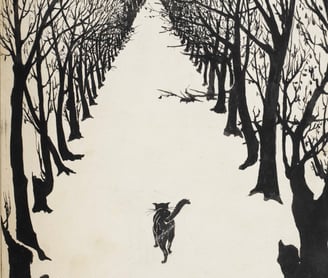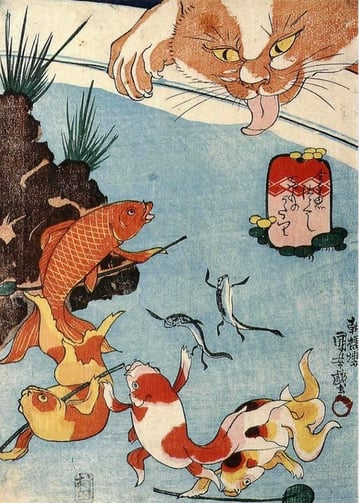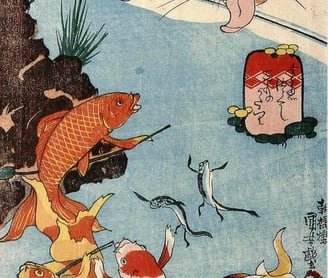 8. Political cats: The role of cats in politics and society
Cats have played a significant role in politics and society throughout history. From being worshipped in ancient Egypt to being used as weapons of war, cats have been a part of human society for thousands of years. However, their involvement in politics is a more recent development.

One of the most famous political cats is Palmerston, Chief Mouser at the Foreign and Commonwealth Office in London. Palmerston was brought to the office in 2016 to help with a mouse problem but quickly became a beloved team member. He even has his own Twitter account and is known for his diplomatic skills, often entertaining foreign dignitaries and journalists.

Another famous political cat is Larry, Chief Mouser at 10 Downing Street, the official residence of the British Prime Minister. Larry was adopted in 2011 to help with a rat problem and has become popular in British politics. He is often seen lounging in the sun or greeting visitors to the residence.

Cats have also been used as political symbols. In 2016, a cat named Limberbutt McCubbins ran for president of the United States as a Democrat. Although he did not win the nomination, his campaign brought attention to important political issues and raised money for animal charities.

Cats have played an important role in politics and society throughout history. Whether serving as Chief Mousers or running for political office, these furry felines have captured the hearts of people worldwide.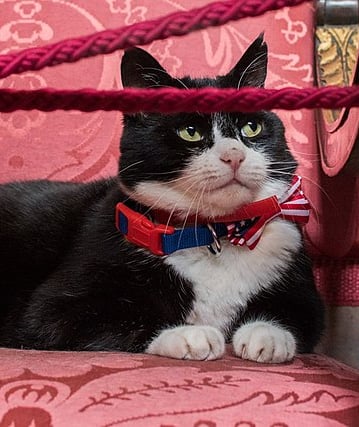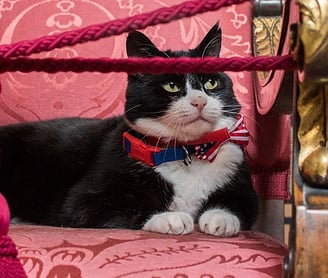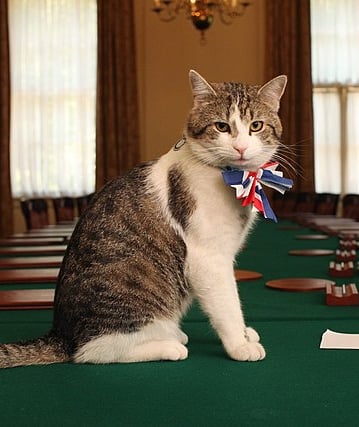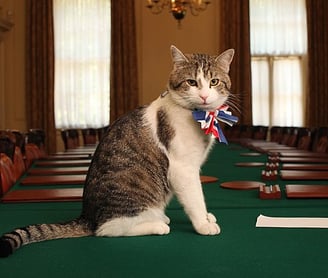 9. Modern-Day Heroes: Rescue cats who have made an impact in society
Cats have a reputation for being independent and aloof, but there are those among them who have proven themselves to be heroes who have impacted society. These rescue cats have saved lives, brought comfort to those in need, and even helped with important scientific research.

One famous rescue cat is Tara, who became an internet sensation after saving a young boy from a dog attack. The incident was caught on security camera footage and quickly went viral, bringing Tara worldwide fame and a hero's welcome in her hometown.
Another rescue cat, Nala, has become a social media influencer with over four million followers on Instagram. Nala was adopted from a shelter and has become a spokescat for animal adoption and rescue.
In addition to saving lives and raising awareness, rescue cats have also made important contributions to scientific research. In 2013, a group of researchers at the University of Tokyo conducted a study that involved training cats to perform memory tests. The results of the study provided valuable insights into the workings of feline memory and could potentially lead to breakthroughs in treating memory-related disorders in humans.
Overall, rescue cats have proven to be more than just cute and cuddly pets. They have shown that they are intelligent, brave, and capable of making a real difference in the world.
10. Conclusion and the continued legacy of cats in our culture
In conclusion, the history of famous cats throughout time shows us how deeply woven they are into the fabric of our culture. For thousands of years, cats have captured our hearts and imaginations, from ancient Egyptian deities to modern-day internet sensations.

Their independence, grace, and mischievous nature make them both fascinating and endearing to us. And as we continue to share our lives with them, their legacy will only grow.

Whether you're a lifelong cat lover or just starting to appreciate these furry felines, it's clear that they hold a special place in our hearts and our culture. Who knows what the future holds for these beloved creatures but one thing is for sure: they will always have a special place in our homes, our stories, and our hearts.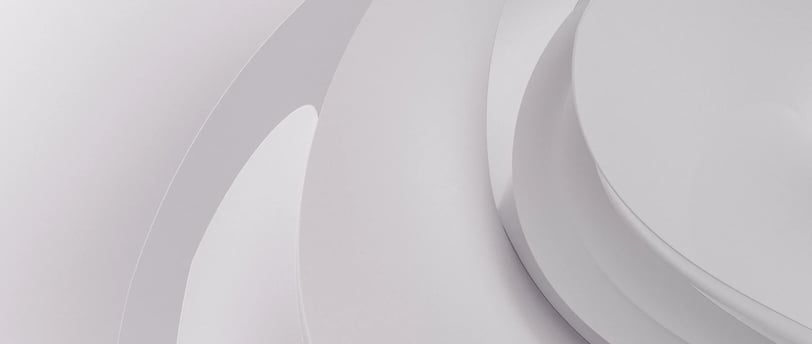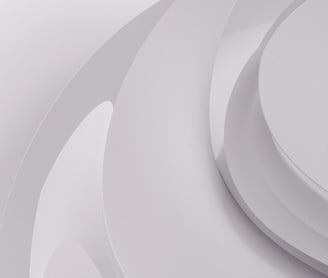 We hope you enjoyed our blog post about famous cats throughout history. From ancient times to modern day, cats have been an important part of human culture and society. These furry felines have been admired for their beauty, strength, and companionship. We hope that this brief history of famous cats provided you with some interesting insights into the unique and fascinating world of cats. Thank you for reading, and may your own feline friends bring you as much joy and love as these famous cats have brought to their owners throughout history.